01. Benedict Cumberbatch was the photobomb king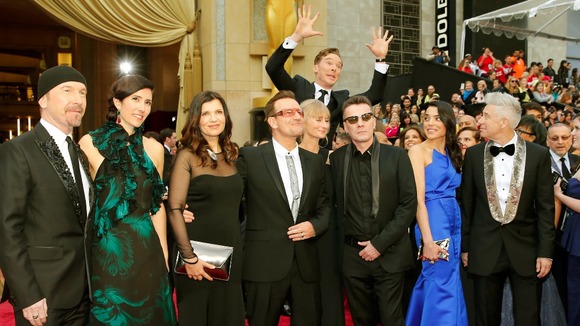 03. Catherine Martin wore this amazing dress and won an Oscar for her costume design (The Great Gatsby)!
05. Jared Leto's hair deserved an award of its own
06. Meryl Streep shimmied
07. Ellen had a giant pizza party!
08. Sidney Poitier was there!!!!
09. Oh and my Oscar photo was retweeted by the Academy Award's official twitter with Leonardo DiCaprio standing next to it....
And if I sound calm about this, just know that I am NOT CALM AT ALL.