If you are obsessed with Mad Men, but don't have Cable (or any other system that would allow you to watch the episodes as they air), then you will be just as exited as I am to find out that season 6 is now up on Netflix! After burning through all 5 seasons last summer, I found myself more interested in the evolution of the clothing than I was in the evolution of the characters - maybe this is because one can only handle so many affairs, cigarettes, and 1950s/60s sexism in an episode before they zone out completely and just focus on Betty Draper's shoes. Despite cringing whenever there's a scene with Don and wanting to fling sharp silverware at Pete Campbell, I'm completely hooked on this show.
It must be the fashion. Let me show you what I mean...
01. Betty Draper. The epitome of housewife glamour with heaps of badassery thrown in.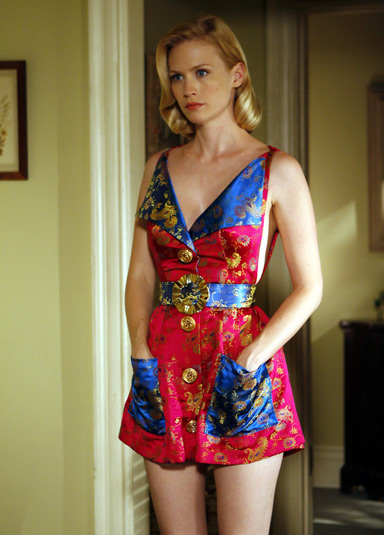 02. Joan Holloway. My fashion role model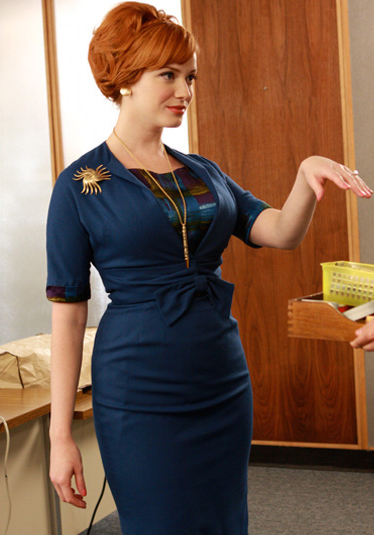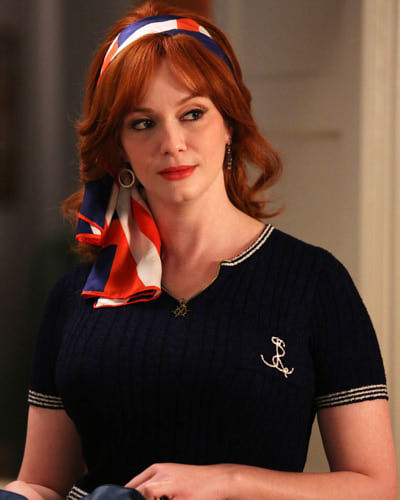 03. Peggy Olson. Now Peggy may not be the most fashionable character on Mad Med, but she's certainly had her moments.
04. Megan Draper. Young, fiery, and one of the main reasons why I want to cut my hair.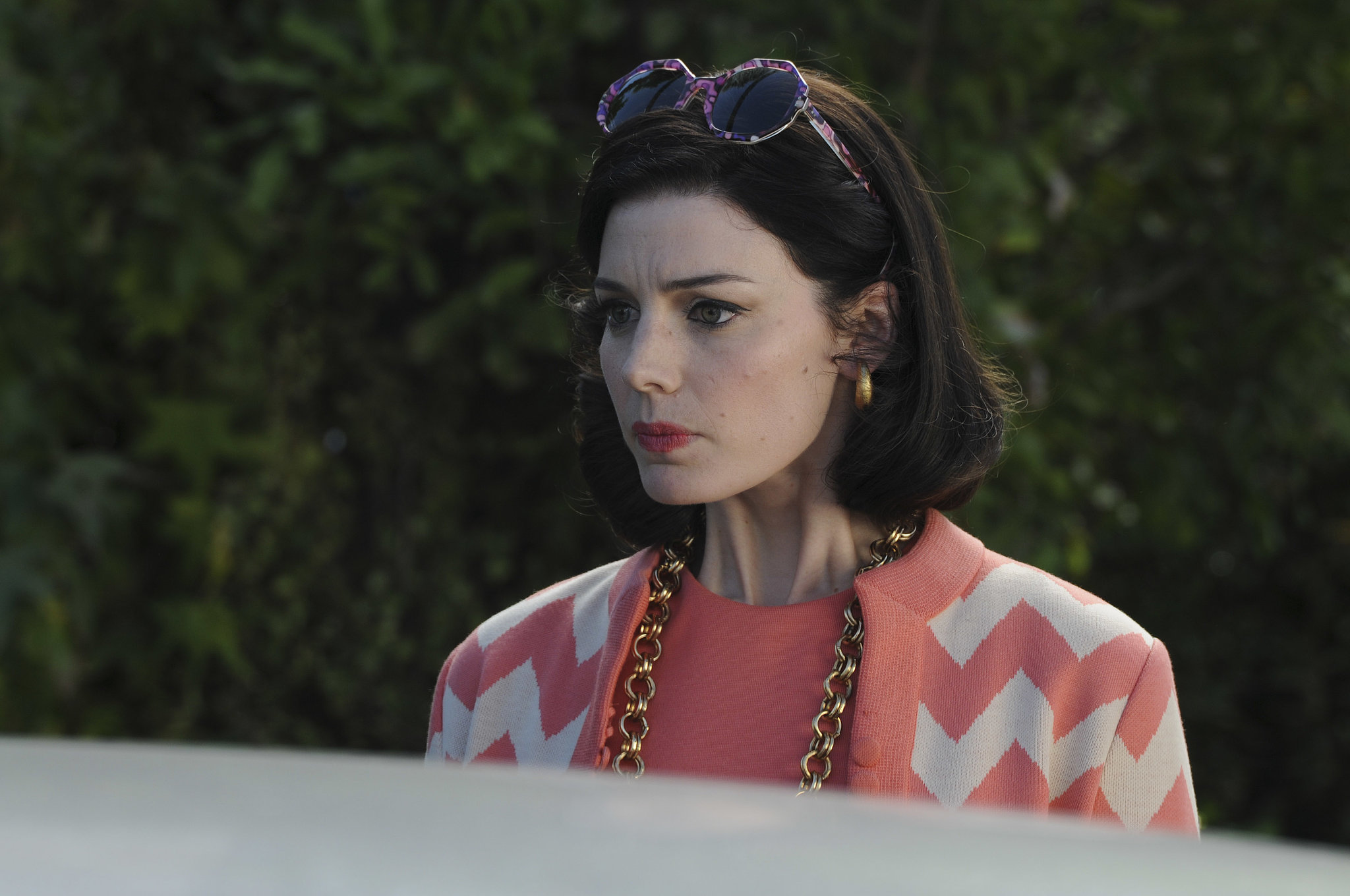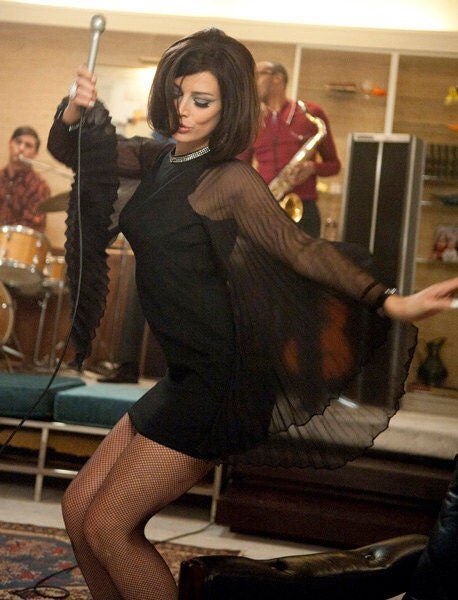 See what I mean? There's enough style inspiration to last a lifetime! Better start planning outfits now.