In addition to being a fabulous teacher, writer, artist, and mother, my mom is also the owner of
3floridagirls
on etsy! If you like vintage Florida souvenirs, then you'll swoon over her shop. Tableclothes, tea towels, handkerchiefs, salt and pepper shakers, postcards, aprons, and more. With the holiday season fast approaching (eek!), it's time to get started on your shopping! Check out some of my favorites from the shop. I feel lucky to be able to see all of these amazing items in person before she ships them out!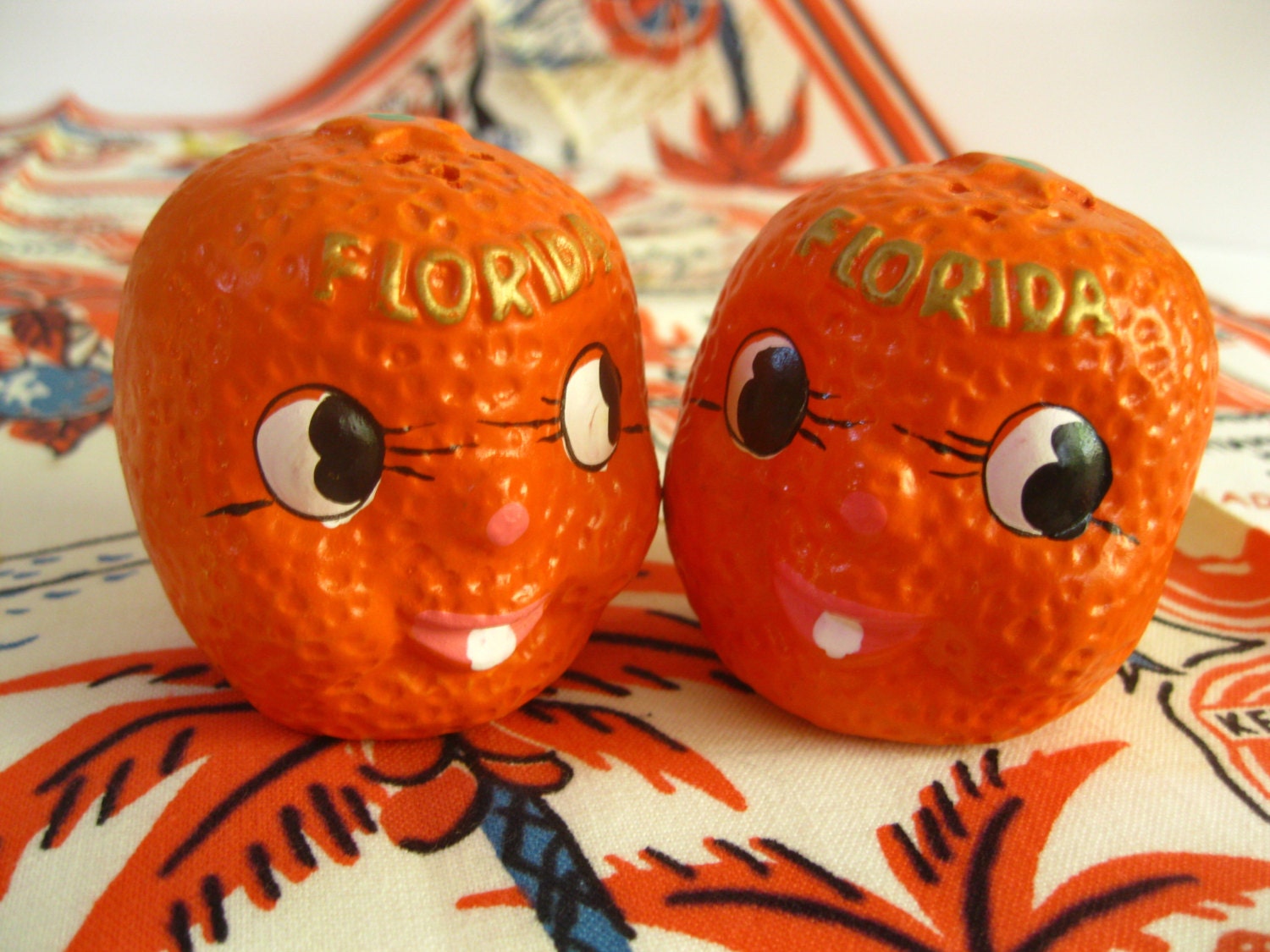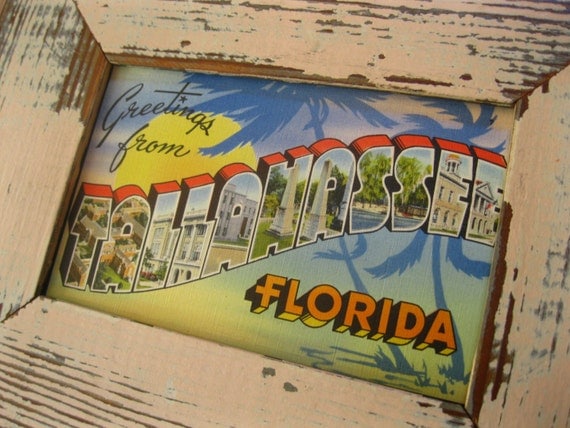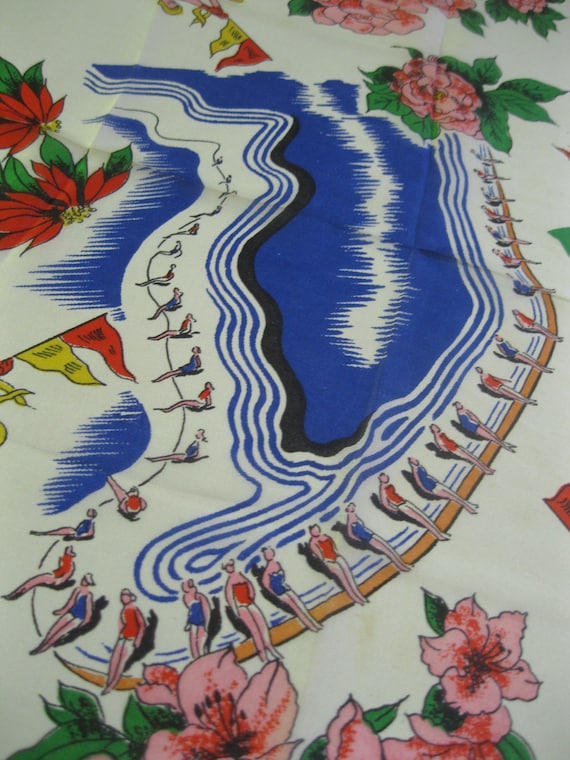 Esther William's famous Florida-shaped swimming pool on a
vintage hankie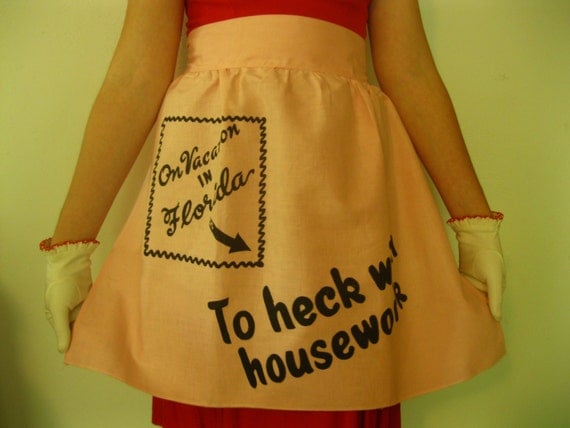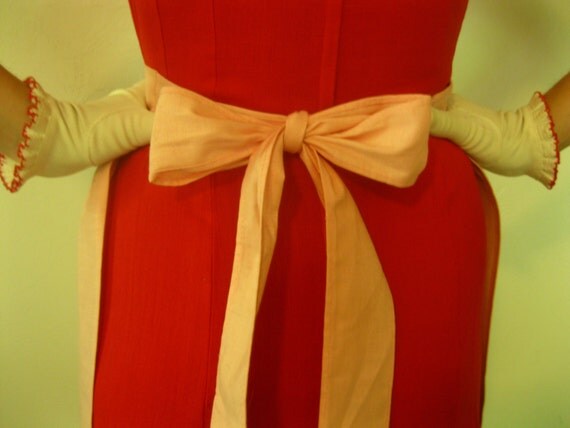 "to heck with housework"
apron
modeled by yours truly!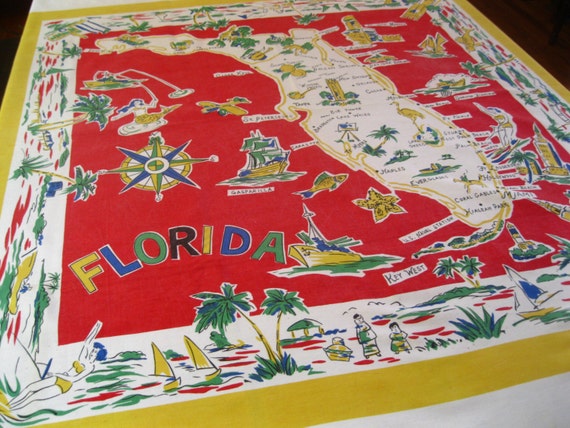 this wooden postcard is relevant considering the first day of Chanukah falls on Thanksgiving this year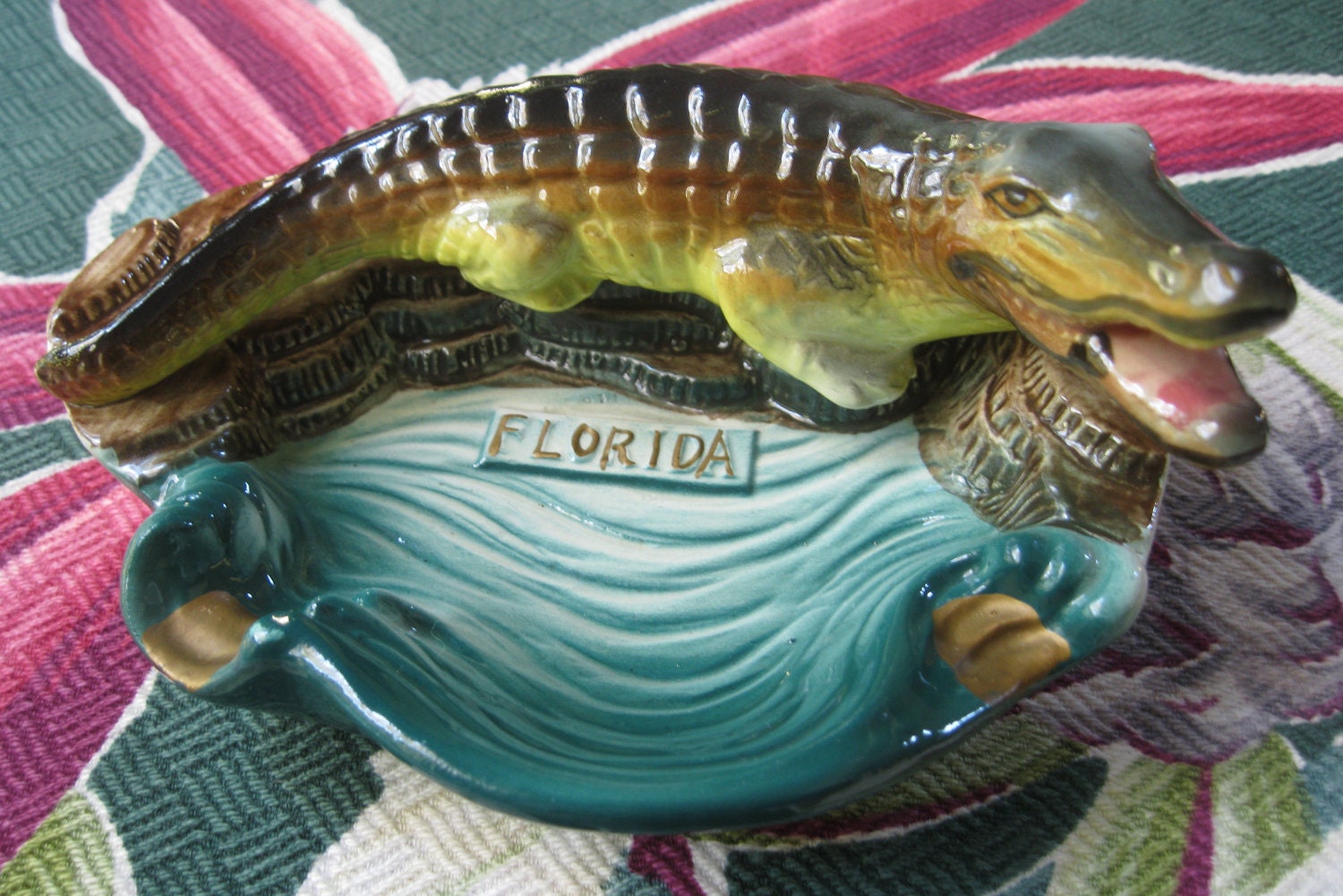 Take a few minutes to look around the shop - you won't be disappointed! Find the perfect gifts for friends and family, and pick up something for yourself while you're there!